Practical considerations......
Copying pictures is considered by many to be one of the most challenging forms of photography. The aim being to produce a reproduction so accurate, its difficult, or impossible to tell which is the original, and which is the copy.
Achieving this requires every part of the copying process to be performed to near 100% perfection. This is only possible with many years of experience, use of the very best equipment, and taking the time to get every detail absolutely right.
Focus is critical and has to be accurate to ± 2 millimetres, over the entire picture surface. To achieve this, we use optical alignment systems, and precision digital read-out focussing.
The lighting Artisan uses is a special full spectrum HID system. Four times more efficient than conventional quartz halogen lighting, it's very low in infra red, and has negligible ultra violet radiation. These large HID units allow us to obtain very high fidelity colour rendition, and your valuable pictures are safe.
Any surface glare causes loss of picture clarity, colour, contrast and colour saturation. To ensure this does not happen, we use special lighting techniques. The light intensity must be uniform from corner to corner even when directional lighting is used to show off impasto and texture..... and it is.
Much of our work is carried out on client's premises. After completing the photography, we match the digital files to the originals before leaving. We can also prepare archival quality reference prints to accompany the archival quality DVDs. The preparation of fine art prints is however not something we normally do on location.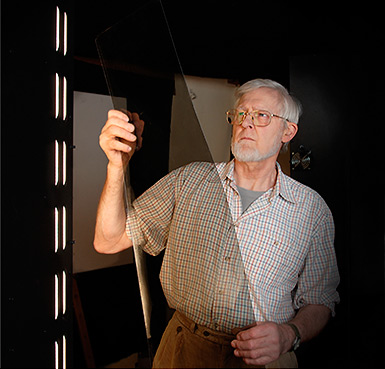 Preparing to set up filtered lighting